First tree (down) great sadness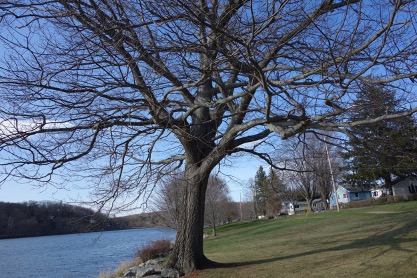 There was little reason to think anything would be different that Spring. But there it was, fallen right in front of me. This giant oak tree by the lake. This was the tree that when I looked at it I would see images floating on the branches like Christmas tree decorations. The tree that sang inspirations was on the ground. The tornado didn't discriminate, it took loved and lesser loved trees down, it took a lot of them. Wind patterns valleys and hills, with open space to roar over, this tornado only considered the easiest path.

I was sure global warming gave the storm its strength. I placed the fallen tree photo upright, giving it a living wish. With a frame hanging crooked on the wall like the world was still spinning.


︎ click here