Yane Calovski
I said I was. I never said I was.


digital pdf file, 800 pages, dimensions variable
The inspiration for the work was the unrealized catalog by Paul Thek for his seminal exhibition "Pyramid," curated by Pontus Hulten at the Moderna Museet in Stockholm (1971). He envisioned a book on pink "Boucher" paper showing the process of creating the organic and communal installation and later destroying it. In the winter of 2018, I was in a research residence at IASPIS in Stockholm. I had a chance to research and study the archive of the exhibition. Although some 800 negatives exist as photo documentation, he never managed to make the catalog.
"I said I was. I never said I was."
These are words Paul Thek wrote in one of his notebooks from the 1970s. Thek is not just anyone to me; this is not the first work I have made where I reference his archives. There is more to why I am drawn to Thek. When I look at this work, I see how normal is that we get distracted, that sometimes it is inexplicable why we leave ideas behind. In those instances of looking at his processes and being in general, I see how difficult I make it for myself, how I don't acknowledge my mental struggles, and how bad I am at hiding the need to tell my truth. There is much to unpack here, and I can't.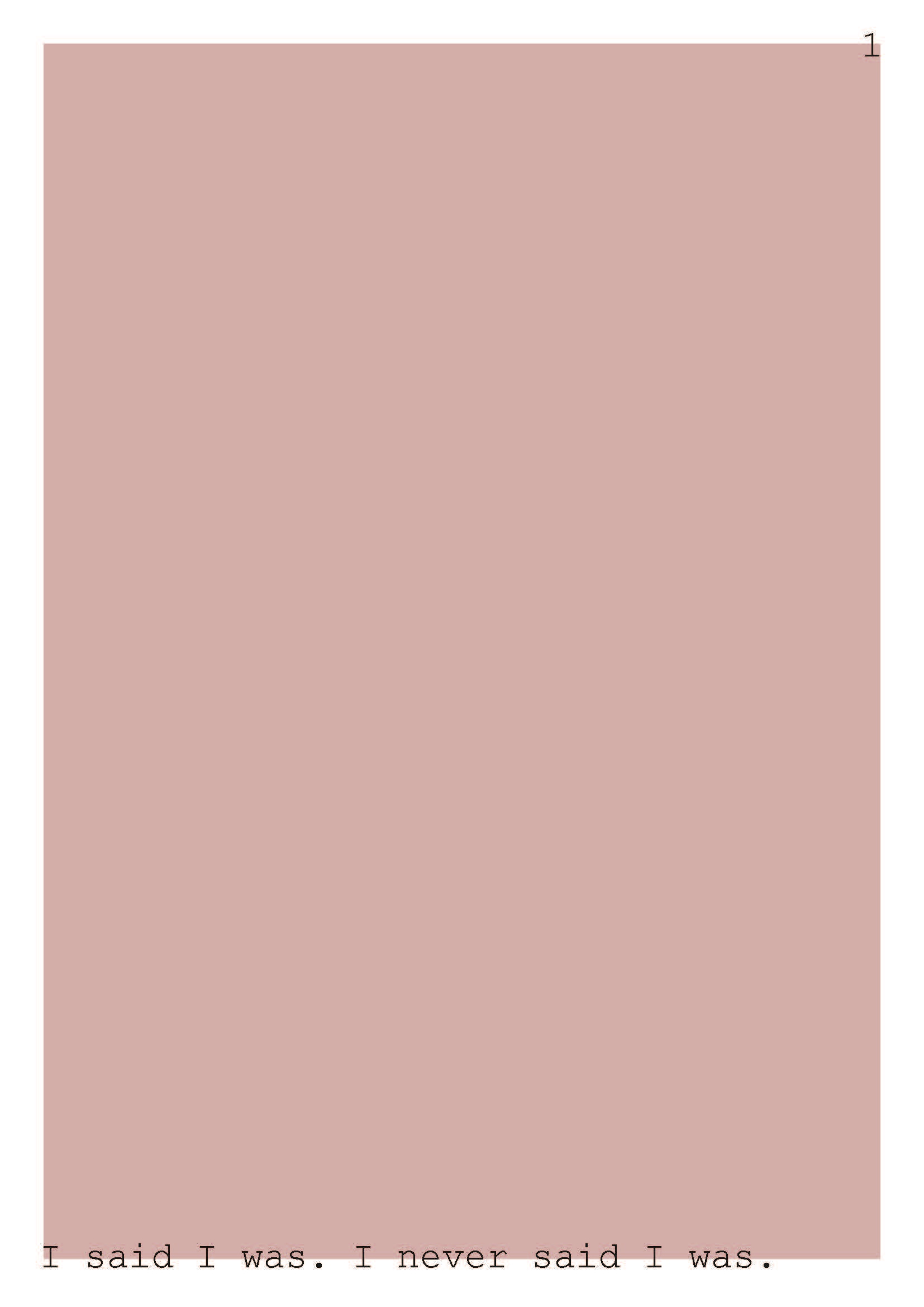 click image for the full PDF
The first time I exhibited the book was as part of the exhibition "The Whole Life. Archives & Reality", a project of HKW Berlin at Drezden 2019.
[link]
My dear friend, graphic designer Ariane Spanier, assisted me with the visual actualization of the work.